The LA startup ecosystem is thriving, but are institutional investors keeping pace?
The time has come to infuse new VC blood into the LA startup community. The infusion begins with Pitch Flip LA 2013.

This unique luncheon event puts traditional demo days on their head: Instead of entrepreneurs pitching to investors, investors will pitch to entrepreneurs.
Representatives from the following (non-SoCal) VCs firms will be pitching:
Each investor will have just 5 minutes to sell themselves to you.
 Don't miss this rare opportunity for LA startups with real traction and seed funding to meet VCs with dry powder.
 AGENDA
11:30am -12:00pm  | Lunch
12:00pm – 1:00pm   | VC presentations
1:00pm  – 1:30pm    | Reception
HOST | VENUE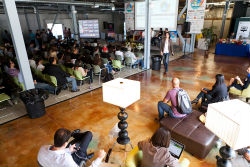 Cross Campus is an engine of creativity and innovation, housed at our state of the art 11,000 square foot space at 820 Broadway in the heart of Santa Monica.
Our goal is to inspire creative collisions through space design, learning platforms, and extraordinary events, fostering member-driven collaboration that ultimately leads to game changing ideas and enterprises.
SPONSORS
Early Growth Financial Services is an outsourced financial services firm that provides early-stage companies with the exact level of day-to-day accounting, strategic finance, CFO services, tax, and valuation support that they need to focus on their core business and thrive.
Grandpoint Bank focuses on the financial requirements of businesses and their owners, entrepreneurs, professionals, high-net-worth individuals, and financial institutions.
 Stubbs Alderton & Markiles, LLP is a business law firm that focuses on the representation of venture backed emerging growth companies, middle market public companies, large technology companies, entertainment and digital media companies, investors, venture capital funds, investment bankers and underwriters.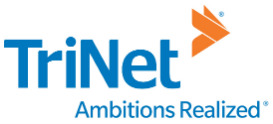 TriNet provides mid-sized businesses with cloud-based HR solutions for employee benefits, payroll, risk mitigation, workers' compensation, strategic human capital planning and more.