LAVA Healthcare Presents:
Digital Health Startups: From Ideas to Successful Exits

Date
12 Jul 2018
Time
6:30pm – 9:00pm PDT
Location
ASU California Center
725 Arizona Ave, Santa Monica, CA 90401, USA
Investments in digital health start-ups have been setting record highs since 2010.  More than $23 billion flowed into digital health startups since 2010.  2017 saw the greatest amount of funding being poured into digital health to date with a steady increase in completed deals.  For instance, in the first half of 2017, $3.5 billion was invested in 188 digital health companies – setting a record for the number of companies funded and the total amount invested.
LAVA's distinguished panel will discuss (1) distinctive topics in building digital health ideas towards successful exit, (2) challenges and opportunities in the current investment environment, and (3) what it will take for founders and entrepreneurs to establish their start-ups as an attractive investment.
Please join LAVA on July 12th for an informative, interactive session and networking.
Panelists:
Kevin DeBré

Kevin D. DeBré is the chair of the Firm's Intellectual Property & Technology Transactions Practice Group.  Kevin advises entrepreneurs and companies that use intellectual property to build their businesses.  Kevin has particular expertise in structuring and negotiating technology commercialization and patent licenses, strategic alliances, research and development collaborations, trademark licensing and brand merchandising agreements and manufacturing, distribution and marketing arrangements.
Kevin is a business lawyer, a registered patent lawyer and a former engineer. He is a frequent guest lecturer in undergraduate and graduate level entrepreneurship courses at UCLA Anderson School of Management, UCLA School of Engineering, USC Marshall School of Business, Pepperdine University and Chapman University, and serves as Chairman of the Caltech Entrepreneurs Forum, an organization that facilitates the growth and success of technology-based entrepreneurial ventures in Southern California.  He has been quoted in numerous high-tech industry publications and has appeared on Bloomberg TV.
Kevin is the author of "Licensing of Trade Secrets and Know-How," and a contributing author of "Joint Ventures and Strategic Alliances," a chapter of Intellectual Property in Business Transactions, and is an update author of "Exploiting Trade Secrets by Licensing" and of "Form Licensing Agreements and Provisions."
Harry Nelson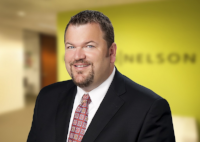 Harry Nelson, co-chairman of the Adaptive Health Capital board and member of the investment committee, is a leading healthcare advisor best known for the eponymous law firm he founded, Nelson Hardiman, LLP.  At Adaptive Health Capital, he specializes in healthcare transaction advisory services and funding—Mergers & Acquisitions, bridge financing, etc.  Beyond his healthcare, life sciences, and legal expertise, Harry is known nationally as a consummate leader at the intersection of healthcare law and business, as evidenced by his role in co-founding five healthcare-related start-ups in the last decade.  Deeply immersed in healthcare transformation and innovation; he frequently speaks on cutting edge issues and the future of the industry itself.  Proactively tackling timely healthcare issues, Harry is the co-author of the recent book, "From Obamacare to Trumpcare," a survey of healthcare policy leading up to the Affordable Care Act and a prediction for the future direction of U.S. healthcare.
Harry's thought leadership around the healthcare and life sciences industry has driven many next-generation healthcare ideas and initiatives to realization, including telehealth and other modalities of digital health and behavioral health.
Vishal Gandhi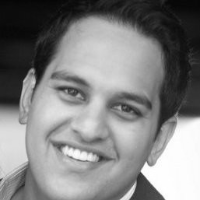 Vishal Gandhi has been a senior-level M&A advisor for more than a decade at firms such as Banc of America Securities, Jefferies Inc., and MTS Health Partners. Vishal has partnered with several early-stage companies to steer their business toward new, challenging, and uncharted territory for the industry. Vishal is currently an independent advisor to Mount Sinai Innovation Partners, serving Mount Sinai Health System's effort to commercialize internal innovation to better serve the global community.
His firm, Keval Health, is made up of senior healthcare investment banking professionals who have done extensive work alongside public and private healthcare organizations and private equity firms. They have worked on providing M&A advisory services, facilitating capital-raising efforts across debt, equity, and hybrid products, offering sell-side advisory services, divestitures, corporate carve-outs, royalty monetization advice and strategic and commercial partnerships.
Panel Moderator:
Edmond Banayan, MBA, MSIMC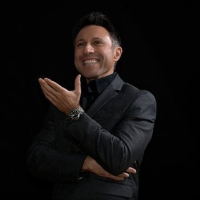 Mr. Banayan has founded and led business ventures in healthcare, technology, and services.  As Co-Founder and CEO of Chronaly Inc. (Chronaly), Mr. Banayan leads a multi-disciplinary team in their mission to develop and commercialize digital health applications for developmental disabilities such as Autism Spectrum Disorder (ASD) and Attention Deficit Hyperactivity Disorder (ADHD).  Chronaly's dedicated team is pushing the frontier of digital health and medicine by applying deep artificial neural networks, artificial intelligence, machine learning, and other technological advancements to innovate and improve the lives, health, and health outcomes of millions of children and adults across the world with developmental disabilities.  In addition to his leadership at Chronaly, Mr. Banayan is also Chairman of Los Angeles Venture Association (LAVA) Healthcare Strategic Interest Group.  Mr. Banayan attended UCLA for his undergraduate degree and graduated with honorable mentions. Subsequent to UCLA, he received his graduate degrees in Master of Business Administration (MBA) and Master of Science in Integrated Marketing Communications (MSIMC).
We hope to see you there!