On June 5th, we're showcasing a select group of Greater-Los Angeles's finest startups in an event you won't want to miss. 10 selected startups will pitch to attendees, guest judges (investors and seasoned entrepreneurs) in a showcase/demo table style presentation. Three finalists will then be selected to formally do a 2-minute pitch for the grand prize! The winner will receive $1000 in cash, $2500 in legal services from leading SoCal law firm Stubbs Alderton & Markiles, a 409A valuation from Weaver (a $5K value), a year's worth of coworking space at Hub 101, and hugely valuable real-time investor feedback about their product and presentation.

THE APPLICATION IS LOCATED WITHIN THE
REGISTRATION PAGE FOR STARTUP REGISTRANTS
Guest Investor Judges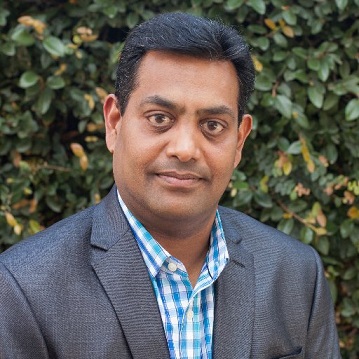 Santhosh Devati, Founder/Investor, Anamika Ventures
Santhosh is a dreamer, problem-solver, serial entrepreneur and a proven leader in the technology industry for past 20+ years. In his professional journey thus far, he has advised and created Business/Data Analytics/Technology Solutions for national brands such as Calvin Klein, Ralph Lauren, Federal Home Loan Bank of Seattle, Allergan and many more. In recent years, he has mentored 200+ business owners, startup, entrepreneurs and professionals to succeed in their pursuit.
Santhosh is a proud circle member of Los Angeles Chamber of Commerce, SoCal Society of Information Management (SCSIM) and a Certified Business Mentor at SCORE Los Angeles.
Robert Mai, Scopus Ventures
Robert is focusing on fund management as they pertain to Scopus Ventures investments, partnerships, operations and regulatory compliance in the U.S. and abroad. Robert has over 25 years of experience working in investment banking and asset management throughout Asia and the US at Lehman Brothers, UBS and Citigroup. Prior to teaming up with Eran and Bahram, Robert spent a decade working in private equity and venture capital markets, including managing a $300 million alternative investments portfolio and fixed income trading platform at Klingenstein Fields Wealth Advisors. Robert graduated from the University of California, Irvine, with a BS in Biological Sciences and received an MBA from the Marshall School of Business at the University of Southern California.

Wan Song
Wan has been investing in companies for over 20 years, covering numerous industries and verticals that are relevant to the present and future trends.  An entrepreneur by heart, he grew his last firm into recurring revenue exceeding $30MM.  Since retiring in late 2013, Wan spends his time meeting and mentoring startup founders, venture partners, and institutions to help grow Los Angeles as a true venture and entrepreneurial destination.  He is an active member of LAVA, Singularity University, and Abundance360.  He received his MBA from Pepperdine's Graziadio Business School in 2012.  Also, he likes cheeseburgers, so now you know how you can get his attention.
Moderator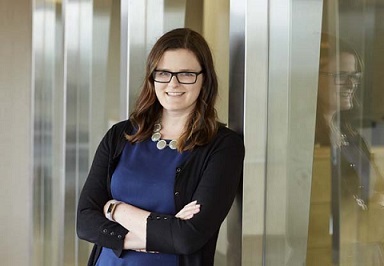 Kelly S. Laffey, Associate, Stubbs Alderton & Markiles / Director of Business Affairs, Preccelerator
Kelly's practice focuses on advising emerging growth and middle market companies in the technology, digital, internet, interactive media (i.e., AR and VR), and entertainment industries. Kelly counsels clients on issues related to corporate governance and formation, venture capital and other financings, joint ventures, employee compensation, complex stockholder and operating agreements, securities law regulation and other general corporate matters. Kelly also advises investors and funds in connection with venture capital and other financings.
Kelly also counsels clients in connection with mergers and acquisitions matters, including asset and equity acquisitions and dispositions, cross-border transactions, spin-off transactions, secured lending transactions, financing restructurings, and corporate reorganizations.
Drawing on her diverse work experience in the entertainment arena, including time spent with talent agencies, and music and television production companies, Kelly also assists on matters related to licensing marketing, and exploitation of intellectual property rights.
Featured Startups
Are you a seed round startup and working on something awesome? We'd love to have you pitch! Register for the Pitch Competition to Apply! The application is embedded within the registration area for startup registrants.
Agenda
5:30pm – 6:30pm: Startup Pitching and Showcase – Enjoy Free Drinks and Appetizers!
6:30pm – 6:45pm: Votes tallied and 3 finalists selected to formally pitch (2-minute elevator pitch)
6:45pm – 7:15pm: 2-minute Pitches from Finalist Companies
7:15pm – 8:00pm: Votes are Counted, Judges Give Valuable Feedback to Participants and Grand Prize
Award is presented!
ACG101 Emerging Growth Pitch Competition Sponsors