Preccelerator Workshop: Fundraising Essentials- Term Sheets 101 with Caroline Cherkassky and Kelly Laffey
Topics that will be covered include:
Type of financing: convertible notes vs SAFEs vs priced equity rounds
Convertible notes and SAFEs: caps, discounts, and other key terms
Priced equity rounds: economic provisions, voting rights, and other key terms
Tuesday, February 26th, 2019
12:00 PM – 1:30 PM
Featuring
Caroline Cherkassky
Caroline Cherkassky is a partner of the firm.
Caroline's practice focuses on advising emerging growth, development stage, and middle market companies on a variety of matters, including venture capital and other financings, employee compensation, securities laws compliance, technology transactions, mergers and acquisitions, stockholder agreements, equity incentive plans, corporate governance, and other general corporate matters, including serving as outside general counsel to early-stage companies. She also advises the funds and other investors that invest in these types of companies.
Kelly Laffey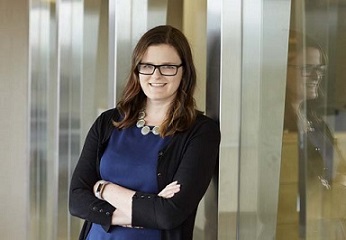 Kelly Siobhan Laffey is an associate of the firm and the Director of Business Affairs at the Preccelerator.
Kelly's practice focuses on advising emerging growth and middle market companies in the technology, digital, internet, interactive media (i.e., AR and VR), and entertainment industries. Kelly counsels clients on issues related to corporate governance and formation, venture capital and other financings, joint ventures, employee compensation, complex stockholder and operating agreements, securities law regulation and other general corporate matters. Kelly also advises investors and funds in connection with venture capital and other financings.
Kelly also counsels clients in connection with mergers and acquisitions matters, including asset and equity acquisitions and dispositions, cross-border transactions, spin-off transactions, secured lending transactions, financing restructurings, and corporate reorganizations.
Drawing on her diverse work experience in the entertainment arena, including time spent with talent agencies, and music and television production companies, Kelly also assists on matters related to licensing, marketing, and exploitation of intellectual property rights.
Location
SAM Preccelerator
1316 3rd Street Promenade, Suite 107
Santa Monica, CA 90401
Parking
Parking Structure #4, entrance on 2nd Street
WE HOPE TO SEE YOU THERE!
*You must register with your name & email to attend this event.